The New PETG
Time for a Secure, Reliable Solution.
Recent supply chain disruptions and challenges have called into question the resiliency and reliability of the PETG supply chain in the US.
With so many medical packaging & medical device applications dependent on PETG materials, the risk associated with a single-source supply presents a significant concern - the time is now to mitigate that risk and ensure the safety and integrity of your PETG supply.
Impact Plastics' PETG solutions offer the technical specifications, safety certifications and consistency required of your most critical PETG medical, pharmaceutical, and healthcare packaging applications - while delivering additional benefits including:
New source of PETG resin supply mitigates supply chain risk

Reliable infrastructure & advanced material production facility

Advanced extrusion technology ensures quality & consistency

Compliance with regulatory standards including US FDA 21CFR177.1315 [b] [1]

Economic advantages including qualification incentives (limited quantity available!)
Download the Material Comparison Data Sheet to see how PETG from Impact Plastics compares to your current mateirals.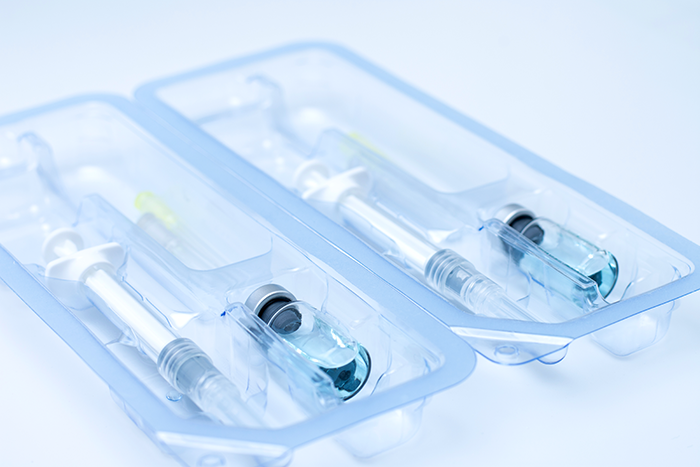 Learn About PETG from Impact Plastics